This is an archived article and the information in the article may be outdated. Please look at the time stamp on the story to see when it was last updated.
SPOKANE, Wash. — Police in Spokane, Washington, have arrested a second suspect in last week's beating death of a World World II veteran.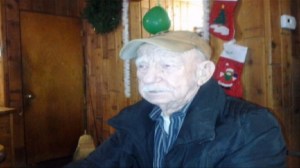 Kenan Adams-Kinard was arrested about 3 a.m., according to police.
He is one of two 16-year-olds who police say brutally beat 88-year-old Delbert Belton during a botched robbery outside the Eagles Lodge on Wednesday night. Race was not a motive in the attack, police said.
Authorities named Adams-Kinard during the search for him even though he is a juvenile, saying "he represents … an actual danger to the community." Authorities have not identified the other suspect, who was taken into custody last week.
Click here to read the full story on CNN.com.