This is an archived article and the information in the article may be outdated. Please look at the time stamp on the story to see when it was last updated.
It's supposed to be a summit about the global economy, but the debate over possible military strikes against Syria will likely overshadow the G-20 conference this week.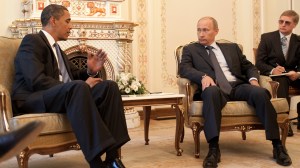 The summit in Russia will pit two leaders with polar opposite views on Syria — U.S. President Barack Obama, who wants to launch limited military strikes against the Syrian regime, and Russian President Vladimir Putin, whose country stands by its longtime ally in the Middle East.
The views of the 18 other countries at the G-20 run the gamut — but could be influenced by whatever happens in St. Petersburg.
Click here to read the full story on CNN.com.