This is an archived article and the information in the article may be outdated. Please look at the time stamp on the story to see when it was last updated.
Ashley Graham wants the world to know that yes, she is thick — thick-skinned, that is.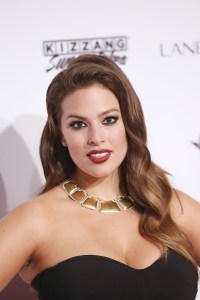 The plus-size model, one of three on the covers of Sports Illustrated's latest swimsuit edition, was the subject of critical remarks from supermodel Cheryl Tiegs.
Tiegs, herself a two-time SI cover model, said last week that she believed featuring the size-16 model glamorized being overweight.
"Her face is beautiful, beautiful," Tiegs said. "But I don't think it's healthy in the long run."
After a backlash, Tiegs apologized, tweeting, "My sincere apologies to everyone I have hurt. I truly just want everyone to be healthy & happy."
Graham told E! she can take the criticism as the first plus-size model to grace the cover of the illustrious swimsuit edition.
"Cheryl Tiegs may have said what she said, and it may have hurt a lot of people's feelings, but my skin is so thick," Graham said. "I kind of rolled my eyes. I was like, 'Oh, whatever, another one of these ladies.' But what's great is that, the fact that she said it, it means that other women think like her. And what that means is that we really need to change the industry."
As for the concern that she may be unhealthy, Graham said that is not for Tiegs to judge.
"There are too many people thinking they can look at a girl my size and say that we are unhealthy," Graham said. "You can't. Only my doctor can."