This is an archived article and the information in the article may be outdated. Please look at the time stamp on the story to see when it was last updated.
More than a dozen California firefighters with specialized rescue skills were being dispatched to the devastating mudslide in northwest Washington, state officials said Monday night.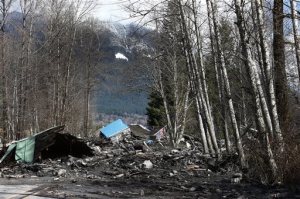 The 18 firefighters are trained in urban search-and-rescue skills and are experts in using sophisticated equipment to locate missing victims, move huge mounds of rubble and aid in recovery efforts.
Officials in Washington said Monday evening that the death toll near the tiny town of Oso had grown to 14 and that 176 people were missing.
The massive mudslide, about an hour north of Seattle, destroyed 30 homes and left a trail a destruction across Highway 530, officials said.
Click here to read the full story on LATimes.com.