This is an archived article and the information in the article may be outdated. Please look at the time stamp on the story to see when it was last updated.
After a couple of missed opportunities, a Seattle Seahawks fan is finally getting the chance to watch her team play in the post-season.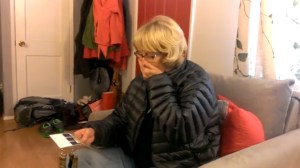 Thirty years ago, Mike Harris' mother skipped a Seahawks celebration because she was pregnant with him.
The family then tried to attend the NFL Championship Game in 2005 — but tickets were just too expensive for them.
Harris says when he noticed that tickets for this year's Super Bowl were affordable, he knew it would be the best surprise for his mom.