This is an archived article and the information in the article may be outdated. Please look at the time stamp on the story to see when it was last updated.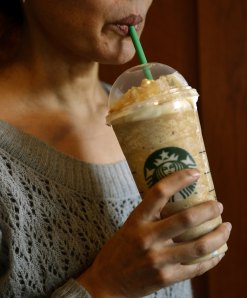 Starbucks is testing new mini versions of its ice-blended Frappuccino drinks. But don't expect a baby-sized cup.
The Frappuccino mini is 10 ounces, just two ounces shy of the chain's "tall" size. Guess it's perfect for when you're craving a Frappuccino, but can't seem to finish those last couple of sips.
The new size also costs about 30 cents less.
"We just know that our customers are looking for new things," said Starbucks spokeswoman Maggie Jantzen. "We're excited to test a new size offering and looking forward to learning more."
Click here to read the full story on LATimes.com.