This is an archived article and the information in the article may be outdated. Please look at the time stamp on the story to see when it was last updated.
LOS ANGELES — Your Starbucks latte is going to cost you a little bit more. The coffee chain on Tuesday is set to raise prices on some of the drinks it sells in its U.S. stores by an average of 1%.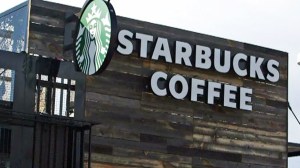 The price hike will affect beverages including Starbucks' brewed coffee, tea, latte and espresso drinks, said spokesman Jim Olson. While drink prices vary from city to city, Olson said that customers in some markets could pay about 10 cents more for a tall brewed coffee.
Still, less than one-third of all Starbucks beverages will be affected by the new prices, he added.
For instance, prices will not increase at a vast majority of Starbucks stores for its venti and grande-sized brewed coffees, or for its Frappuccino drinks.
Click here to read the full story on CNN.com.