This is an archived article and the information in the article may be outdated. Please look at the time stamp on the story to see when it was last updated.
A new study by researchers at Cornell University and Facebook claims the social networking site can predict when a couple is headed for a break-up.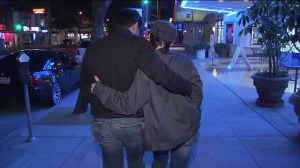 Researchers who polled more than a million Facebook users found that the strength of a couple's relationship was based on how well their mutual friends were connected.
The smaller and denser the friendship circle, the greater likelihood a couple will break up in 60 days, researchers said.
Relationship expert, Dr. Betthany Marshall said the findings make sense.
"There is no ambiguity, Marshall said. "There is no secrecy. There is no slow unraveling of a relationship. All your dirty laundry is right there right up front"
Kareen Wynter contributed to this report.