This is an archived article and the information in the article may be outdated. Please look at the time stamp on the story to see when it was last updated.
A Broadwater County Sheriffs Office deputy was shot and killed during a traffic stop early Tuesday morning near Three Forks with the suspects later shooting at law enforcement east of Missoula before being taken into custody.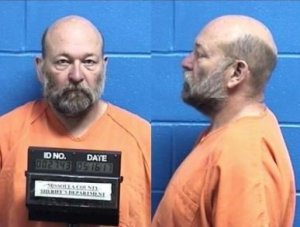 Authorities say two men were later apprehended by the Butte Silver-Bow Sheriffs Office near Rock Creek and are now in custody in Missoula County. Lloyd Montier Barrus, 61, is being held on a felony deliberate homicide charge in the Missoula County jail. The second person, who has not been identified, is recovering from the incident in the hospital, KPAX reported.
According to law enforcement, the deputy had pulled a vehicle over on Montana Highway 287 near I-90 in whats described as a routine stop at approximately 3 a.m. He had called the incident into dispatchers, but then never called back. A Gallatin County Sheriff deputy then responded and found the deputy dead.
The Missoula County Sheriff's Office reports a statewide alert was issued for the suspect vehicle and it was spotted near Anaconda by the Montana Highway Patrol where a pursuit began.
Authorities say the vehicle headed westbound on interstate 90 where it struck spike strips in Powell County but was able to continue on I-90. The suspects began firing at law enforcement before the vehicle came to rest just east of Rock Creek.
Missoula County authorities report the passenger exited the vehicle and began shooting at multiple officers. The suspect was shot and transported to a Missoula hospital, while the driver was taken into custody without incident.