This is an archived article and the information in the article may be outdated. Please look at the time stamp on the story to see when it was last updated.
Editor's Note: A previous version of this story contained the victim's name. It has been removed following her safe return.
A  teacher who authorities believe abducted a student had conducted research on teen marriage, authorities told HLN on Tuesday night.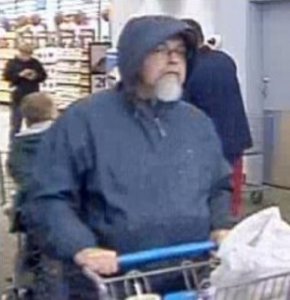 "That is an issue that we have some major concerns of because it might potentially speak to his intentions for her," Tennessee Bureau of Investigation spokesman Josh DeVine said of Tad Cummins. The spokesman said he could not get into specifics.
Officials also are trying to authenticate a statement made by the student's family, DeVine said.
The teen had said she was going away for the day but that someone should call police if she wasn't home by evening, a relative told HLN earlier.
The 15-year-old has been missing since March 13, weeks after another student reported seeing her and Cummins kissing, police say.
Cummins, who had taught the student in a forensics class at a high school in Culleoka, some 50 miles southwest of Nashville, is charged with kidnapping her. An Amber Alert was issued for the teen on March 14, the day after a sheriff's department had declared her missing.
The teen's brother, James Thomas, told HLN she told one of their siblings she was going somewhere on March 13, but that someone should call police if she hadn't returned by 6 p.m.
"She didn't think she was going to be gone that long, I guess, because she did expect to be home by dinner that night," James Thomas said.
Authorities have received about 650 tips relating to the case, but none has produced "any credible sighting of this young girl," DeVine said.
Authorities also are looking into any possible connections the teacher had outside the continental United States. "You can get a lot of places in a span of eight days, and we realize that," DeVine said.
Police: They could be anywhere
The teen disappeared after a friend dropped her off at a restaurant in Columbia, near Culleoka, on the morning of March 13. Around the same time, Cummins was captured on surveillance footage pumping gas nearby, according to authorities.
By that afternoon, investigators determined the teen may have been about 80 miles to the south, in Decatur, Alabama, the TBI says.
"As for what we have seen since then, we have got nothing," DeVine said.
That leads investigators to believe one of two things: "Either they're off the grid in a very rural area, or they are outside the Southeast, where this has been getting an awful lot of attention in the public," DeVine said.
The TBI this week released three new sets of images in the case. One, showing the teen in a plaid shirt on March 13 in Columbia, is the last known photograph of the girl before her alleged kidnapping, the bureau said.
The other two sets are surveillance videos of Cummins. They show him at a Walmart in Columbia, pushing a shopping cart, on March 7, the TBI says.
The TBI has not elaborated on when or where the videos were recorded.
Police are asking residents living in rural areas across the country to check their properties for any suspicious activity, people or vehicles.
What happened before disappearance
The teen's disappearance came after a chain of events that began January 23, when a Culleoka high school student allegedly saw the teen and Cummins kissing in a classroom, according to Jason Whatley, an attorney for the girl's father. The student described the kiss as "a peck."
The incident was reported to the school the next day, he said. It was another week, Whatley said, before a Maury County sheriff's detective notified her father of the allegations.
The teen and Cummins made statements denying they had kissed, according to a January 30 investigative report.
The teacher called the girl "a really good friend" and said she came to see him when she needed someone to calm her down. The student said that, like many students, she looked to Cummins as a counselor.
A faculty member identified in the report as "Teacher 1" said she had seen the teen in Cummins' classroom a great deal and felt Cummins "should have a better boundary between his role as the student's teacher and the student's friend."
However, Teacher 1 said she never witnessed anything inappropriate, and Cummins' door was always open when students were in his classroom, according to the report.
The report concluded the allegation the two had kissed could not be confirmed but recommended the teen be taken out of Cummins' class and that she should be told to bring anxiety issues to counselors and administration in the future.
Four days later, an official reprimand issued to Cummins on February 4, indicated that the student had been in his classroom for a half-hour earlier that day.
Whatley wrote a letter to the school on February 6, expressing concern that the school wasn't doing enough to protect the student from Cummins. Cummins was suspended from his job that same day.
"If it is true that contact between this student and Mr. Cummins has continued in light of these allegations, I can tell you that my client will use whatever legal means are at his disposal, including filing suit, to assist Maury County Schools in protecting (her) from Mr. Cummins," the attorney wrote.
Whatley told HLN on Monday: "Our focus is absolutely on getting [the teen] back. Yes, there are legal issues. Yes, there are questions — a lot of unanswered questions, a lot of outrage, quite frankly. But that's really not our focus right now."
School Superintendent Dr. Christopher J. Marczak issued a statement on Tuesday, saying: "On behalf of the Maury County Public School system, we hope and pray for the safe return of [the teen]. We continue to cooperate with law enforcement in the sharing of all pertinent information while the search continues."
Police: Man took out $4,500 loan
Police said they believe Cummins has two handguns and that he's driving a silver Nissan Rogue. Cummins allegedly also did online research about his SUV to see if certain features could be tracked by law enforcement, police said.
Authorities are trying to evaluate how much cash he may have. Cummins took out a $4,500 loan days before he disappeared, police said.
Cummins has been placed on Tennessee's most-wanted list. He is charged with aggravated kidnapping and sexual misconduct with a minor.
He was fired on March 14, the day after his disappearance, for unprofessional conduct and insubordination, according to his personnel files, which were published by CNN affiliate WZTV.