This is an archived article and the information in the article may be outdated. Please look at the time stamp on the story to see when it was last updated.
The man accused of killing four people at a Nashville-area Waffle House erased his laptop's hard drive weeks before the shooting, CNN affiliate WSMVreported.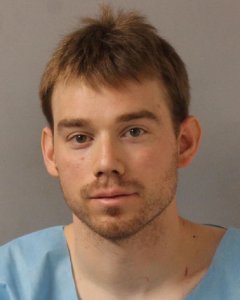 Travis Reinking, 29, took his laptop to a Nashville repair shop in March and asked the staff to swipe the hard drive.
Robert Hartline, the owner of Dang It Repair, told WSMV there was nothing "unusual about the transaction."
About two weeks later, Reinking called the store. He identified himself and asked a technician about an issue with his device.
"Sorry, are you wanting to make a backup disk? Or …" a technician asked, according to a recording of the phone call.
Reinking interrupted him saying, "You know what I'm talking about."
The technician tells Reinking that he doesn't understand.
"No, uh, yeah, that's what I'm saying, if I made a backup disk and kept that for later and had somebody analyze it they are not going to find anything on it that you guys put there, are they?" Reinking asked the technician. "Why are you guys doing this man? I don't get it, why… what are you getting out of this?"
"I'm not sure I understand the question," the technician replied.
Reinking called the technician a liar.
Hartline said the conversation ended abruptly and in a bizarre way.
"If you'd like to bring the device by, we'd be happy to take a look at it for you," the technician offered.
"Yeah, well, go kill yourself then, jump off a bridge or something," Reinking said before hanging up.
Reinking has been charged with four counts of criminal homicide in connection with Sunday's shooting. He is also facing four counts of attempted murder and one count of unlawful gun possession in the commission of a violent felony.
A massive manhunt was launched after Reinking fled the restaurant naked. He was taken into custody about 35 hours later, when a woman at a construction site in Antioch spotted him in the woods.