This is an archived article and the information in the article may be outdated. Please look at the time stamp on the story to see when it was last updated.
Taliban leader Mullah Mohammed Omar died more than two years ago in a hospital in Pakistan of an unknown illness, a senior Afghan intelligence agency official told CNN on condition of anonymity Wednesday.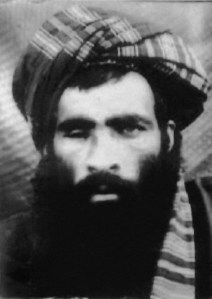 Separately, an adviser to the country's chief executive said Mullah Omar is believed to be dead.
"All odds and indications point to the fact that he has been dead for at least two years," said Omar Samad, senior adviser to Afghan Chief Executive Abdullah Abdullah.
The intelligence official described Mullah Omar as having happened 28 months ago in a hospital in Karachi, Pakistan.
Wednesday's comments came after the BBC and the Wall Street Journal reported earlier in the day that unnamed sources in Afghanistan were saying the reclusive Islamist militant leader was dead.
Omar's death has long been rumored, yet always dismissed by the Taliban. Twice in 2011, the Taliban denied speculation that he had been killed.
Earlier this year, the Taliban published a "biography" of the reclusive Afghan leader, saying he was still in charge. The piece appeared on a Taliban website. The goal of the biography, experts said, was to dispel rumors that he died, possibly years ago.
And just two weeks ago, the Taliban released a statement attributed to Omar, saying he backed peace talks between the Taliban and the Afghan government.
Omar, once a rural Islamic cleric, created the Taliban — the plural of the Pashto word for student — in the 1990s in the wake of the Soviet Union's withdrawal from the country, aiming to impose Islamic law on Afghanistan and remove foreign influence from the country. The Taliban eventually swept across the nation.
With most of the country under Taliban control, he set himself the goal of transforming Afghanistan into the purest Islamic state in the world, declaring himself Amir-ul-Momineen, or head of the Muslims.
He was Afghanistan's de facto leader from 1996 until late 2001, when a U.S.-led coalition invaded and booted the Taliban from power for refusing to hand over Osama bin Laden after the 9/11 terror attacks.
That led to a Taliban insurgency that continues to this day, even as U.S. and other NATO troops are drawing down their numbers in Afghanistan.
The U.S. combat mission in Afghanistan ended last year, leaving the Afghan military to lead the fight against the Taliban. The thousands of NATO troops that remain in Afghanistan are there in a training and support role.
The U.S. government offered a reward of up to $10 million for information leading to Omar's capture.