This is an archived article and the information in the article may be outdated. Please look at the time stamp on the story to see when it was last updated.
Target is offering some help to the many teachers who pay for school supplies out of their own pockets.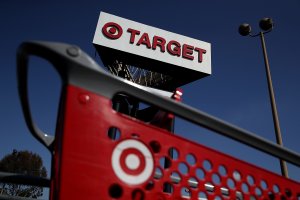 For a limited time, Target will give teachers nationwide 15 percent off select classroom supplies, the company announced in a blog post on Thursday.
It's the first time the retailer is offering such a promotion.
The discount — good from July 15 through July 21 — can be used on numerous items, such as pens, pencils, crayons, markers, classroom storage, tissues and hand sanitizer, according to the post.
Most teachers in America spend money out of pocket for school supplies. As a U.S. Department of Education survey released this past May revealed, 94 percent of public school teachers shelled out their own money to pay for classroom supplies, without reimbursement, during the 2014-2015 school year.
On average, they reported spending $479, according to the survey.
For full details on Target's promotion, and to grab the coupon code, go to Target.com/teacherprep beginning this Sunday.