This is an archived article and the information in the article may be outdated. Please look at the time stamp on the story to see when it was last updated.
Editor's Note: A previous version of this story contained the victim's name. It has been removed following her safe return.
The Tennessee teacher and 15-year-old girl who are the subject of a manhunt were spotted at a Walmart in Oklahoma City earlier this month, the first confirmed sighting of the two since officials say the teacher kidnapped the girl.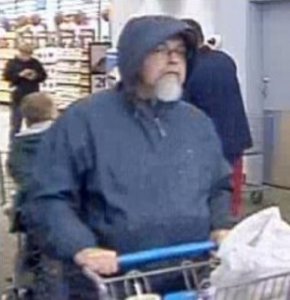 Tad Cummins, 50, is suspected of abducting his former student in Maury County, according to the Tennessee Bureau of Investigation (TBI).
"My precious little girl is out there, and we have to bring her home," said Anthony Thomas, the teen's father, in a statement.
The teen has been missing since March 13, not long after a student reported she saw the pair kissing, police say.
Surveillance images released Friday show Cummins and the girl at a Walmart on East I-240 Service Road in Oklahoma City on the afternoon of March 15.
There, Cummins used cash to purchase various food items, according to the TBI. The images show that Cummins has darkened his hair and that the teen may have red hair now. Investigators are working to determine what vehicle they were using.
Previous images showed Cummins had brown hair and a gray beard.
Thomas says that seeing photos after nearly three weeks without information about his daughter's whereabouts brought him "mixed emotions."
"It was good to be able to see her face, finally," Thomas said.
According to investigators, Cummins has brown eyes and is 6 feet tall and weighs about 200 pounds. Officials believe Cummins is armed with two handguns and is driving a silver Nissan Rogue with Tennessee plates.
Cummins is charged with aggravated kidnapping and sexual misconduct with a minor, and he has been added to the state's "Top 10 Most Wanted" list, the TBI said.
The teen was last seen when a friend dropped her off at a restaurant in Columbia, about 40 miles southwest of Nashville. Police believe Cummins picked her up from there and absconded.
At the time, Cummins was under investigation for inappropriate kissing with his former student. The TBI said prior to leaving, she had done "online research on the topic of teen marriage."