This is an archived article and the information in the article may be outdated. Please look at the time stamp on the story to see when it was last updated.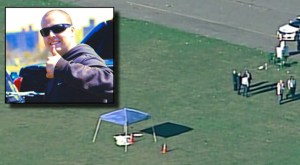 A 19-year-old Brooklyn man died Thursday after being struck in the head by his own remote control helicopter.
Roman Pirozek Jr. died instantly at Calvert Vaux Park after suffering a severe head injury, according to the New York Police Department.
WCBS New York reported that the teenager's neck was severed when the chopper blade struck him.