This is an archived article and the information in the article may be outdated. Please look at the time stamp on the story to see when it was last updated.
A warrant reveals more information about a Texas man arrested in the death of his 6-month-old daughter after he allegedly left her in a hot car.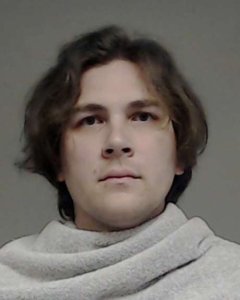 Michael Thedford told investigators that he took his 5-year-old and 3-year-old children to daycare at about 9 a.m. on Tuesday, WFAA reported.
When Thedford arrived home, he allegedly forgot his 6-month-old daughter was in the car and went inside the house to take a nap.
The arrest warrant states that when he woke up a few hours later, he said he discovered the baby was in the car and ran outside. He found her unresponsive and took her into the house.
Thedford told police he placed his daughter in the refrigerator "for an undetermined length of time prior to calling 911."
The warrant goes on to state that Thedford told officers he called his wife and 911 while trying to perform CPR on the child. When deputies arrived they found the baby dead in the kitchen.
While being interviewed by Collin County Sheriff's Office investigators, Thedford told deputies he's an unemployed high school teacher. He said his wife of 12 years is a veterinarian, and she was at work during the incident.
Thedford was arrested on a charge of manslaughter. He was released after posting a $20,000 bond.
Temperatures in McKinney reached 91 degrees by noon the day the child died.
Child Protective Services was investigating Wednesday. The two older children were not in CPS custody.