This is an archived article and the information in the article may be outdated. Please look at the time stamp on the story to see when it was last updated.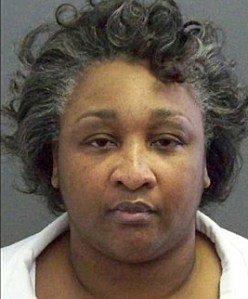 HUNTSVILLE, Texas (KTLA) — A 52-year-old woman became the 500th inmate on death row to be executed by Texas since 1982 on Wednesday.
Kimberly McCarthy was convicted in 1997 of murdering her 71-year-old neighbor during a robbery.
The former nursing home therapist was found guilty of using a butcher knife and a candelabra to beat and stab retired college professor Dorothy Booth.
Prosecutors said McCarthy then cut off Booth's finger to steal her wedding ring.
Texas has led the nation in the number of executions since the death penalty was reinstated in 1976.
Four states, Texas, Oklahoma, Mississippi and Arizona accounted for three-fourths of all U.S. executions in 2012.