This is an archived article and the information in the article may be outdated. Please look at the time stamp on the story to see when it was last updated.
[protected-iframe id="c110bafdfb916e6914bdd6cb3d3c5958-41641936-52137988″ info="http://www.nbcdfw.com/portableplayer/?cmsID=380001041&videoID=MmFipAQ5NZY5&origin=nbcdfw.com&sec=news&subsec=local&width=600&height=360″ ]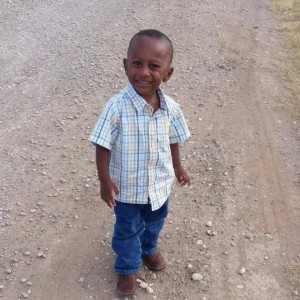 An 18-year-old North Texas man remained in custody on a capital murder charge Monday, days after he allegedly shot and killed his 3-year-old stepson because the boy would not stop jumping on a bed, KFDX reported.
George Coty Wayman is accused of pointing a gun at Dominic Tra'Juan Castro and shooting the toddler in the head at a home in Bellevue, according to an affidavit filed by the Clay County Sheriff's Office.
Shortly before 3 p.m. May 17, deputies responded to a 911 call from a fifth-wheel trailer in the 4700 block of Buffalo Springs Road, where the caller said a 3-year-old was apparently dead after being shot, the affidavit said. Several people were in the travel trailer at the time of the incident.
Dominic Castro, who lived at the residence with his mother, was airlifted to United Regional Hospital in Wichita Falls, about 40 miles northwest of the crime scene, authorities said. He was pronounced dead at the medical center.
Witnesses initially told sheriff's investigators that the boy accidentally caused a gun that was on the bed to discharge by jumping on the bed, KFDX reported.
The witnesses later stated that Wayman pointed the gun at Dominic, told him he would shoot him if he didn't stop jumping, and then opened fire, according to the TV station.
Evidence at the scene corroborated the latter account, the affidavit said.
Wayman was arrested on suspicion of capital murder of a person under the the age of 10, online records showed. He was being held on $505,000 bail.