This is an archived article and the information in the article may be outdated. Please look at the time stamp on the story to see when it was last updated.
The White House announced Saturday that President Donald Trump has appointed former federal prosecutor Ty Cobb as White House special counsel.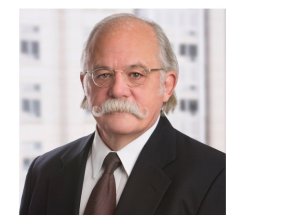 He is expected to oversee the legal and media response to the investigation into Russian meddling in last year's election and alleged collusion by the Trump campaign, a White House official told CNN on Friday.
Cobb is a partner in the investigations practice of the law firm Hogan Lovells in Washington, D.C., and a fellow of the American College of Trial Lawyers, the White House statement said. He earned a law degree from Georgetown University Law Center and attended Harvard University as an undergraduate, according to the statement.
Trump's family has faced heightened scrutiny in recent days after news broke that Donald Trump Jr., Trump's eldest son, met with a Russian lawyer during the 2016 campaign. He accepted the meeting on the premise that he would be offered damaging information about Hillary Clinton, according to emails Trump Jr. posted on Twitter earlier this week.
In the emails, publicist Rob Goldstone pointed to "a Russian government attorney" as the source of potential information that could damage Clinton.
"This is obviously very high level and sensitive information but is part of Russia and its government's support for Mr. Trump," Goldstone, who represents the son of an Azerbaijani-Russian businessman close to Russian government, wrote in the email to Trump Jr.
"If it's what you say I love it," Trump Jr. replied, according to an email he released.
Friday news broke that the June 2016 meeting at Trump Tower with Trump Jr., Trump's son-in-law Jared Kushner and his then-campaign manager Paul Manafort included at least eight people, sources familiar with the meeting told CNN. Trump Jr.'s explanations of the reason for the meeting evolved after The New York Times published several stories about the meeting in recent days.