This is an archived article and the information in the article may be outdated. Please look at the time stamp on the story to see when it was last updated.
Transportation Security Administration misconduct is threatening the security of the flying public, according to a report released by the House Homeland Security committee Thursday.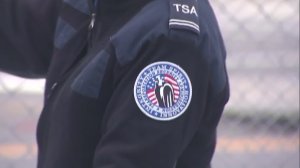 After a six-month investigation the report on the agency shows that misconduct grew by almost 29% from fiscal year 2013 to 2015, according to TSA data. And while the number of misconduct allegations has increased, TSA has conducted fewer investigations into misconduct and taken fewer disciplinary actions against employees.
The authors of the report say misconduct within the agency is affecting airport security.
"The ever-evolving threat landscape and increased concern about the insider threat to aviation security underscores the need for a capable aviation security workforce to detect and stop nefarious activity," the report says.
The report acknowledges changes made by current administrator, Peter Neffenger , to improve the agency, but expressed uncertainty about how the agency will continue to address misconduct.
The committee made several recommendations for TSA to implement to get a better handle on employee misconduct, including identifying a senior executive to be responsible for overseeing the misconduct process.
This report is the result of joint investigation conducted by Chairman Scott Perry's Subcommittee on Oversight and Management Efficiency and Chairman John Katko's Subcommittee on Transportation Security.