This is an archived article and the information in the article may be outdated. Please look at the time stamp on the story to see when it was last updated.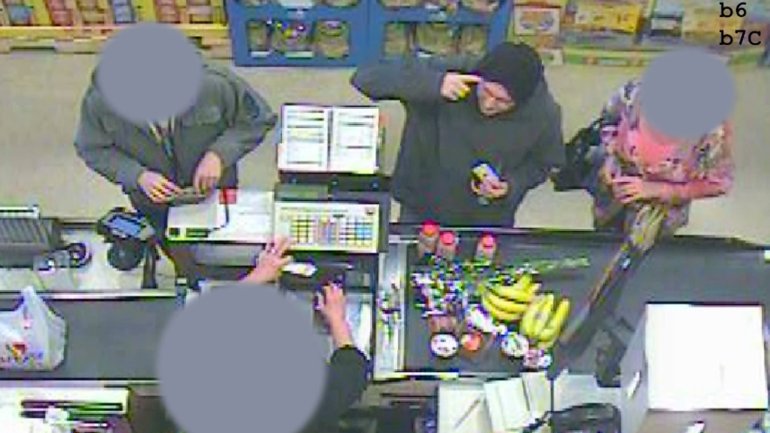 Shortly before he wounded then-US Rep. Gabrielle Giffords in a shooting massacre in 2011 outside an Arizona grocery store, Jared Lee Loughner stood in the store's checkout lane, casually took a plastic bag of cash from his pocket and bought a bottle of water.
Surveillance video of the purchase was among hundreds of pieces of evidence, including photos and documents, relating to the Tucson shooting that the FBI released this week in its Freedom of Information Act online library, dubbed "The Vault."
Loughner opened fire at Giffords' meet-and-greet event outside a Safeway store on the morning of January 8, 2011, killing six people and wounding 13 others, including the congresswoman.
The scene inside the Tucson grocery store was revealed for the first time through surveillance video released by the FBI.
Three minutes before the 2011 shooting attack in Tucson that left six people dead and wounded more than a dozen others, Loughner was waiting in line at a grocery store checkout.
Loughner had been meandering through the store for about 12 minutes before deciding to buy a single bottle of water, according to Phoenix television station KPHO. After fumbling through a plastic baggie containing cash near the register, he glanced high up at the ceiling – perhaps for a surveillance camera – and smiled.
Then he said something in American Sign Language, a topic he studied at Pima Community College.
Loughner collected his change and walked out of the store. The attack happened one minute later.
In the checkout line, Loughner signed, "I'm sorry, thank you," followed by a few more signs we could not readily identify. Some signers contacted by KPHO suggested he might have been referencing a name.
Also among the documents are what the FBI says are scrawlings from Loughner that appear to indicate he believed he was embarking on something historic. They include:
– A yellow envelope that the FBI says bears Loughner's handwriting. The envelope has Loughner's signature, dated December 6, 2010, with the written messages: "These are the first 2 shells out of my Gun!" and "priceless."
– Safety instructions for a gun, with what the FBI says are Loughner's writings in blue ink. Among the messages written there: "You have a piece of a Historic Gun Mothaf****," and "Jared Lee Loughner — Hold onto this Bitch!!!"
Loughner was arrested at the shooting scene after bystanders tackled him. He is serving a life sentence without the possibility of parole after pleading guilty in 2012 to 19 charges in exchange for the government not seeking the death penalty.
Authorities have said Loughner took a cab to the Safeway store about 30 minutes before the 10:10 a.m. shooting. Video released by the FBI shows him walking into the store and buying the bottle of water.
Giffords stepped down from her position in Congress in 2012 to focus on her recovery.
Killed were in the 2011 attack were Christina Taylor Green, 9; Dorothy "Dot" Morris, 76; John Roll, 63; Phyllis Scheck, 79; Dorwin Stoddard, 76; Gabriel "Gabe" Zimmerman, 30. Roll was a US district court judge in Arizona. Zimmerman was Giffords' director of community outreach.