This is an archived article and the information in the article may be outdated. Please look at the time stamp on the story to see when it was last updated.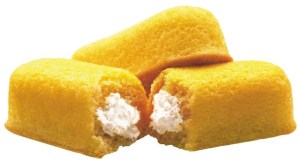 After an eight-month hiatus, Twinkies were expected to be back in stores nationwide on Monday.
Also returning are CupCakes, Ding Dongs and the rest of the Hostess snack family.
A few days before the official return, thousands of Walmart stores across the country unveiled collectible "first batch" boxes.
The iconic snack cake, along with other Hostess products, have not been made since November.
That's when Hostess filed for bankruptcy and liquidated its 82-year-old business.
Private equity firms Apollo Global Management and C. Dean Metropoulous & Co. brought the company out of bankruptcy, paving the way for the Twinkie's return.
The new Twinkies have some differences from the original formula, according to Hostess.
The recipe has been altered slightly to extend the snack's shelf life to 45 days, almost three weeks longer than before.
The new, smaller-scale company also has an ambitious business strategy to make the cakes easier to find.
Distribution will include 110,000 convenience stores by year's end, up from about 50,000 previously, according to Hostess.
Hostess was also looking at proposals to sell Twinkies at sports stadiums, movie theaters, on cruise ships and with hotel continental breakfasts.