This is an archived article and the information in the article may be outdated. Please look at the time stamp on the story to see when it was last updated.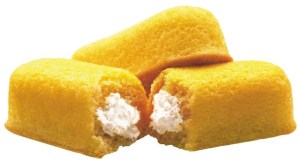 Time to welcome back the Twinkie: Hostess is bringing back its popular snack cakes on July 15 after going bankrupt last year and selling its brands to various bidders.
Popular products such as Ho Hos, Ding Dongs and Cupcakes will return to shelves next month under the new ownership of private equity firms Apollo Global Management and C. Dean Metropoulous & Co., which picked up several Hostess names this spring for $410 million.
A clock posted on the Hostess website is counting down the seconds until what the company calls "the greatest treats the world has ever known will triumphantly return."
Some 427,000 people have thumbs-upped the site on Facebook, among them many of the consumers who swarmed into stores to stock up on the treats when a Twinkie extinction was feared.
In November, Hostess won court approval to start shutting its doors and laying off its 18,500 employee after butting heads with striking union workers.