This is an archived article and the information in the article may be outdated. Please look at the time stamp on the story to see when it was last updated.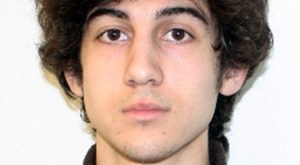 BOSTON — Two friends of Dzhokhar Tsarnaev, accused of bombing the finish line area of the Boston Marathon, have been indicted by a federal grand jury on charges of hindering the investigation into the attack.
Dias Kadyrbayev and Azamat Tazhayakov, both Kazakhstan nationals, were charged with conspiracy to obstruct justice and obstructing justice, U.S. Atty. Carmen Ortiz in Boston announced on Thursday.
The men were originally charged in a criminal complaint on May 1.
If convicted, Kadyrbayev and Tazhayakov, both 19,  face up to 20 years in prison on the obstruction of justice count and up to five years in prison on the conspiracy count, as well as a $250,000 fine. Both also face the possibility of being deported, if convicted.
Three people were killed and more than 260 were injured when two pressure-cooker bombs exploded along the finish line area on Boylston Street.
Click here to read the full story on LATimes.com.