This is an archived article and the information in the article may be outdated. Please look at the time stamp on the story to see when it was last updated.
A 19-year-old American student who was in Bermuda competing in a rugby tournament died from a fall, with no signs of foul play, an independent pathologist says.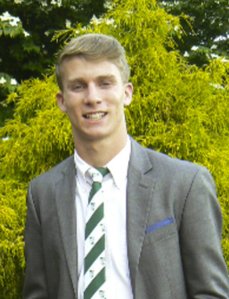 Mark Dombroski, a freshman at Saint Joseph's University in Philadelphia, was found dead Monday in a dry moat at Fort Prospect, the former home of a British infantry garrison.
His injuries were consistent with a fall from a high point, Dr. Christopher Milroy said Thursday. Police have said that Dombroski's body was found 35 feet below a cliff.
There's no evidence to suggest Dombroski was pushed, Bermuda police said.
"The truth of the matter is we may never find out how he came to fall," Superintendent Sean Field-Lament said.
Dombrowski was a member of the rugby team at Saint Joseph's and was on the island to compete in the Ariel Re Bermuda International 7s Rugby Tournament.
The tournament ended on Saturday. According to police, "It then appears that Mark along with friends and family went out to socialize."
According to police, Dombroski was last seen by his family and friends just after midnight Sunday at a restaurant called The Dog House.
Police said surveillance camera footage showed Dombrowski alone just after 1 a.m. walking in an area about 20 minutes from the old fort. It then showed him at 1:30 a.m on a road close to where his body was found.
He had a wallet in a front pocket and his cellphone was found near him, police said.
Milroy is an independent pathologist from Ottawa, Ontario, who was brought to Bermuda to carry out the postmortem examination.
A toxicology exam will be done later, officials said.
The investigation into the fall is ongoing and police appealed for witnesses to contact them.