This is an archived article and the information in the article may be outdated. Please look at the time stamp on the story to see when it was last updated.
A convicted sex offender was taken into custody in Washington, D.C., Wednesday after being sought by U.S. Marshals for failing to self-report to a transitional center following his release from a prison in Virginia earlier this month.
Matthew Stager, 44, was released from the Federal Correctional Complex in Petersburg, Virginia, on Feb. 2, KTLA sister station WTVR in Richmond reported.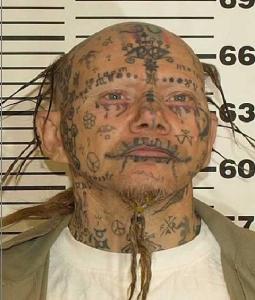 He was given a one-day furlough to travel to Austin, Texas, and signed a form acknowledging that he was still in the custody of the Federal Bureau of Prisons until his projected release date in July, WTVR reported.
His signature acknowledged that he could be charged with escape should he fail to report to the Austin Transitional House as directed. It's not clear how Stager intended to get to Texas, the local Virginian-Pilot newspaper reported.
Until his arrest, Stager's whereabouts were unknown, according to U.S. Marshals.
"The possibilities are endless," Deputy U.S. Marshal Chris Leuer told the Virginian-Pilot. "He's kind of a drifter, could make it by with very little."
After his photo was released to news media, U.S. Marshals received "numerous" reported sighting of him in Washington, D.C., Leuer said in a statement. About 4 p.m., he was seen walking down the street by two D.C. police officers near a courthouse. He was taken into custody without incident.
He will be transferred back Richmond, Virginia, to face an expected escape charge, Leuer said.
Stager is a convicted sex offender and has a history of drug abuse and mental health concerns, according to U.S. Marshals. He was convicted in North Carolina in 1999 of indecent liberties with a minor and was required to register as a sex offender for life.
He was completing a five-year sentence for failing to register as a sex offender, the Virginian-Pilot reported. The newspaper cited court records showing at least eight other arrests for the same crime -- including in California, Oregon and Utah.
He told a judge in 2013 he had no ties to any particular place, calling himself a "hobo," the newspaper reported.