This is an archived article and the information in the article may be outdated. Please look at the time stamp on the story to see when it was last updated.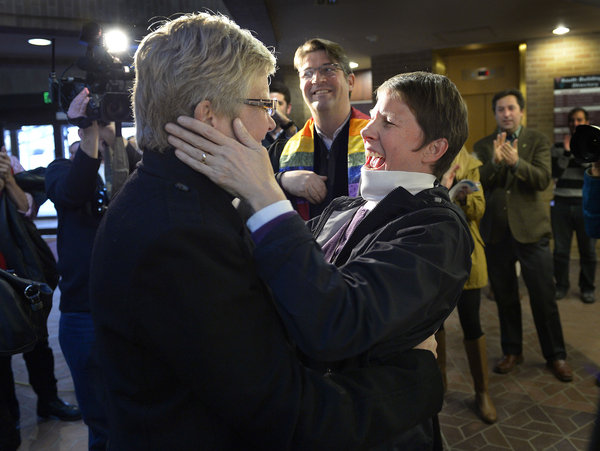 Laurie Wood and Kody Partridge of Salt Lake City didn't know they were going to get married on Friday.
They didn't even have the time to tell anyone. Wood was so frazzled she almost forgot to grab her driver's license before heading to the Salt Lake County clerk's office.
The couple, plaintiffs in a Utah court case seeking to end the state's ban on same-sex marriage, were in shock when they heard the news Friday that U.S. District Judge Robert J. Shelby had struck down that very law, which was put in place by Utah voters in 2004.
It didn't take long for Wood, 58, and Partridge, 47, to join the many others lining up to get marriage licenses.
Click here to read the full story on LATimes.com.