This is an archived article and the information in the article may be outdated. Please look at the time stamp on the story to see when it was last updated.
A Utah woman suspected of poisoning her husband using eye drops has been charged, according to court documents.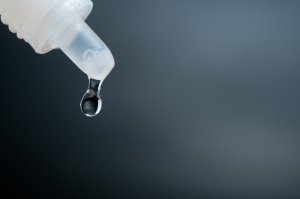 Chandra Vayu Stevens Read, 33, of West Point, was charged earlier this month in 2nd District Court with surreptitious administration of a substance, a class A misdemeanor, KSL reported.
According to charging documents, Dallen Tubbs "had been ill for several months" with symptoms that included headaches, nausea, blurred vision and diarrhea. Tubbs also lost about 40 pounds during that time, charges state.
On Aug. 1, Tubbs stayed home from work and "began searching his home for a cause to his strange illness," according to court documents.
A search warrant affidavit filed in 2nd District Court and unsealed over the weekend says "Tubbs located numerous empty eyedrop solution bottles with the tops pulled off them in a black, cloth bag with a zipper."
Tubbs then researched the side effects of eyedrop solution "and found it to be consistent with his symptoms," the warrant states.
Investigators later found 11 empty boxes, 10 empty bottles and six unopened boxes of eyedrop solution, according to charging documents.
When Tubbs confronted Read, she told him, "It wasn't just for you. It was for someone else, too," charges state.
Tubbs told police he was worried that his two children also had been poisoned with eyedrops, according to court documents.
"He stated that the children had a dramatic change in behavior over a short period of time. He claims that the children have become more irritable and less consolable than they normally have been in the past," the warrant states.
Court documents do not offer any reasons why Read would want to poison her husband's drinks with eyedrops.
Her initial court appearance is set for Oct. 30.