This is an archived article and the information in the article may be outdated. Please look at the time stamp on the story to see when it was last updated.
Wes Craven, the visionary filmmaker who defined the horror genre with the long-enduring "A Nightmare on Elm Street" franchise, and later deconstructed and redefined it with "Scream," has died.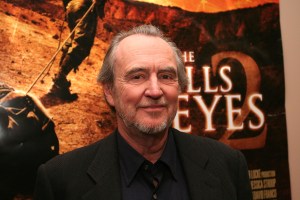 He was 76.
His family confirmed his death to the Hollywood Reporter. Craven's verified Twitter and Instagram accounts carried a photo of him with the caption, "Wes Craven 1939-2015."
Craven had been battling brain cancer, the magazine said.
His career spanned decades, beginning with the 1972 revenge flick, "The Last House on the Left." While a commercial success, it pales in comparison to what came 12 years later.
With 1984's "Nightmare on Elm Street," he created an enduring icon of terror with the knife-fingered antagonist Freddy Krueger.
It turned out to be a major blockbuster, one that shaped his career.
"For three years I was unable to sell it. I basically went broke," he told CNN years later. "So when the film got made and was a financial success, my career went from the basement through the roof. It was a wonderful feeling."
It spawned several sequels, none of which he directed until he deconstructed the genre with "Wes Craven's New Nightmare," in 1995. The latter poked fun at the earlier movies, ingeniously looping back on itself using some of the original cast members.
In a 1999 interview with CNN, Craven said his vivid horror imagination spooked him as well.
"The times when I'm scared are when I'm writing," he said. "I've been known to jump out of a chair when someone comes into a room."
Along came a 'Scream'
He bent the horror genre once again with "Scream," a monster hit that produced several sequels, gave birth to the "Scary Movie" parodies and lives on in the form of its signature ghost face mask featuring the slasher's open mouth.
"Today the world lost a great man, my friend and mentor," tweeted actress Courteney Cox, who starred in "Scream."
Her co-star, Rose McGowan, described him as "the kindest man, the gentlest man, and one of the smartest men" she's ever known.
"Please say there's a plot twist," she tweeted.
Unusual road to fame
Wesley Earl Craven was born in Cleveland and raised in a strict Baptist church. His road to fame included a red leather Bible in hand and a lot of restrictions.
Growing up, movies were banned at his house, especially the kind he made later in life.
"We were not allowed to sing, dance, smoke … or go to the movies," he said.
As soon as he was old enough to break away, his imagination ran amok, taking screaming moviegoers on the deepest, darkest journeys.
He morphed from a sheltered, Christian-raised child to the master of fears.
Former professor
In a way, his education prepared him for a career as a writer with an unbridled imagination.
Craven attended Wheaton College in Illinois, where he graduated with a degree in English and psychology. He later earned a master's in philosophy and writing, and briefly taught English.
After a brief stint as a professor, he said he worked on "many hard core X-rated films" as he tried to break into filmmaking.
In the 1970s, he shocked audiences with the realistic "drive-in" horror film, "Last House on the Left," which was censored in many countries at the time, including the United Kingdom, and his cult classic, "The Hills Have Eyes."
Other notable films he directed include the horror-comedy, "Vampire in Brooklyn," and other suspense films such as "Red Eye" and "The People Under the Stairs."
But it was not all about slicing and dicing.
In 1999, he directed "Music of the Heart," which featured Meryl Streep and Angela Basset. The movie about a music teacher who inspires a group of children was a far cry for his usual horror flicks. It was nominated for an Oscar.
"No artist likes to do the same thing over and over without trying something new," he told CNN at the time.
Author
He fulfilled his college dream by writing several novels, including Fountain Society.
"Writing a novel is something I've wanted to do since college," he said. "In fact, after college, when I was a teacher, I was writing all the time with the hope of being published. In the middle of that came the siren song of film … but in the back of my mind I always wanted to write a novel."
He also loved music, and played guitar briefly in Chicago.
Haunting generations
But it's his brand of bloody slasher movies that will haunt generations. And Craven says while his movies are horrific, their concept is not that farfetched.
"All of us have the potential of being evil," he told CNN years ago. "The idea of the American dream community is an illusion. And the thought that you can construct a society that is free of evil is dangerous because you start to act very self-righteously."
Craven believed his bloody reel life was rooted on real life.
He fearlessly shaped and reshaped the horror movie genre — and challenged perceptions along the way.
— Wes Craven (@wescraven) August 31, 2015