This is an archived article and the information in the article may be outdated. Please look at the time stamp on the story to see when it was last updated.
A 26-year-old woman has been charged with attempted murder after allegedly shooting a homeless man who asked her to move her Porsche so he could sleep.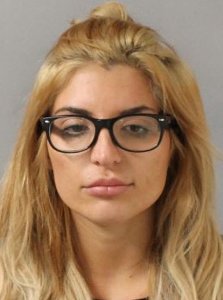 The shooting occurred in the 900 block of 19th Avenue South near Music Row on Aug. 26, the Midtown Hills Police Precinct stated in a news release.
Investigators said 54-year-old Gerald Melton was trying to sleep on the sidewalk about 3 a.m. when exhaust fumes and loud music coming from a Porsche SUV began to disturb him.
Melton asked the driver of the Porsche, believed to be Katie Quackenbush, to move her vehicle and the two got into an argument.
After the two yelled at each other, Melton told police he walked back to where he was and attempted to go back to sleep.
Quackenbush allegedly got out of her vehicle armed and then fired two shots at Melton as the argument continued, according to the news release.
The shooter got back into the Porsche and fled the scene following the shooting, Melton told police.
He was taken to the hospital with a critical wound to his stomach and remained hospitalized as of Monday, according to the Police Precinct.
Bond for Quackenbush was set at $25,000.