This is an archived article and the information in the article may be outdated. Please look at the time stamp on the story to see when it was last updated.
EXPOSITION PARK, Calif. (KTLA) — Members of the media Wednesday were treated to a special preview of a new exhibit at the Natural History Museum Los Angeles that was scheduled to open to the public later this week.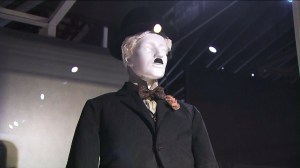 The long-awaited permanent exhibit "Becoming Los Angeles" was all about how the City of Angels came to be.
The exhibit contained everything from flesh-eating locust to silent movie cameras.
"Becoming Los Angeles" was expected to be the largest and final permanent exhibit at the museum.
The landmark exhibition was set to open July 14.