This is an archived article and the information in the article may be outdated. Please look at the time stamp on the story to see when it was last updated.
A Boyle Heights handyman was booked on suspicion of kidnapping with intent to commit a sexual act in connection with the disappearance of a 3-year-old girl, authorities said Monday.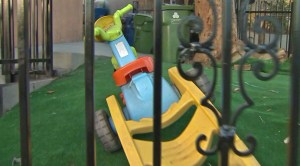 Edward Lopez, 55, was being held on $1 million bail, according to the Los Angeles County Sheriff's Department.
He was arrested over the weekend after the little girl disappeared from a baby shower in Boyle Heights Saturday night in the 3200 block of Malabar Street, the Los Angeles Police Department said.
Family members said the girl was taken by a man who works on properties in the area as a handyman.
The man and a friend had reportedly asked to join the party.
Officers searched the home where the party was held, witnesses said, before being directed to a nearby garage.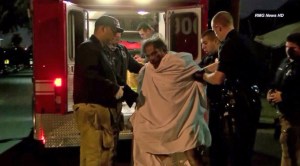 The girl and Lopez were found on a sofa inside the garage, police said.
Lopez was naked when officers located him, according to Officer Sara Faden, an LAPD spokeswoman.
The girl had been missing for three hours when she was found, police said.
She was examined by doctors at a local hospital and appeared to be unharmed, her parents said.
Lopez, who lived next to the girl's family, had visible injuries when he was arrested, according to neighbors.
Police said Lopez's injuries were incurred when he resisted arrest.
Correction: The headline for this story originally stated that Lopez was charged; in fact, he had been arrested but not yet charged as of Monday. He was charged on Tuesday.