This is an archived article and the information in the article may be outdated. Please look at the time stamp on the story to see when it was last updated.
LAS VEGAS — Criminal charges were dropped Wednesday against a teenager accused in a drunk driving crash that killed five members of a Southern California family after investigators determined he was not driving the vehicle.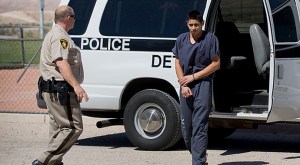 Jean Soriano, 18, was accused of being behind the wheel of a Dodge Durango that rear-ended a van on Interstate 15 on March 30.
But DNA evidence from blood in the vehicle and a footprint showed that the SUV that rammed into the rear of the family's van was not driven by Soriano, attorney Frank Cofer told the L.A. Times.
The only other person in the vehicle with Soriano was Alfred Gomez, 23.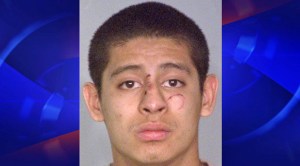 At the time, Gomez was believed to be the passenger and was not tested for drugs or alcohol, according to authorities.
Gomez's whereabouts were not known, and it was not immediately clear Wednesday evening what type of case authorities would be able to pursue against him, the Times reported.
Genaro Fernandez, 41, of Norwalk; Raudel Fernandez-Avila, 49, and Belen Fernandez, 53, of Lynwood; and Leonardo Fernandez-Avila, 45, and Angela Sandoval, 13, of Los Angeles died in the crash.
Maria Cardenas, 40, and her son Eddie Sandoval, 15, were the van's only survivors.
The family was headed home after visiting a dying relative in Denver.