This is an archived article and the information in the article may be outdated. Please look at the time stamp on the story to see when it was last updated.
A new theory emerged Monday as to what may have contributed to the fiery car crash that claimed the lives of actor Paul Walker and his friend Roger Rodas.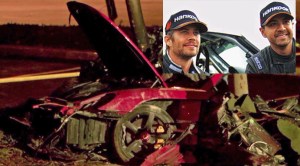 The 40-year-old star of the "Fast and Furious" movies and Rodas were killed Saturday in Valencia when the 2005 Porsche Carrera GT they were in slammed into a lamp post and a tree.
Walker was a passenger in the 2005 Porsche Carrera GT, his publicist said.
TMZ reported Monday that sources tied to the auto shop where the car was stored said a mechanical failure may have led to the crash.
The website said their sources found evidence of a steering fluid leak at the scene of the single-car crash.
TMZ's sources claimed to have found a steering fluid trail that started before the skid marks.
They said the fact that the skid marks near the crash site were straight, and did not swerve, indicated that the driver did not have steering control.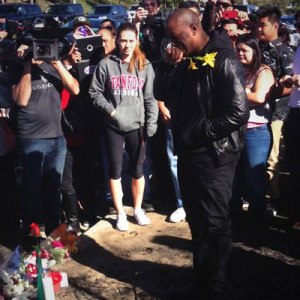 It should be noted that the Los Angeles County Sheriff's Department said Sunday that speed was a contributing factor to the crash.
The Sheriff's Department was expected to give an update on the investigation as early as Monday.
Walker's fans continue to mourn the actor and have set up a growing memorial at the crash site to pay their respects.
On Sunday, Walker's "Fast and Furious" co-star Tyrese Gibson visited the memorial.
He could be seen crying and was too emotional to speak.
At the time of his death, Walker was in the middle of shooting the seventh installment of the "Fast and Furious" films.