This is an archived article and the information in the article may be outdated. Please look at the time stamp on the story to see when it was last updated.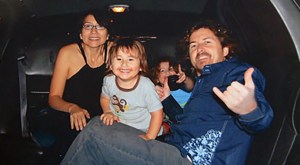 FALLBROOK, Calif. — The FBI is taking over the search for a Southern California family that has been missing for 3 years, officials say.
Joseph McStay, his wife Summer, and their 2 young sons Gianni and Joseph were last heard from on February 4, 2010.
In a statement Tuesday, the San Diego County Sheriff's Department said it pursued hundreds of leads to find Joseph and Summer McStay and their sons.
The investigation is being turned over to the FBI due to the agency's experience working outside the United States.
Its believed the family likely went to Mexico voluntarily, but relatives aren't convinced.
Investigators say that on Jan. 28, days before they disappeared, someone used the McStay's computer to find information about travel to Mexico and passports for children.
The McStay's white 1996 Izuzu Trooper was found abandoned February 8th in San Ysidro.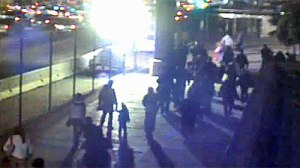 Detectives also uncovered video from a border crossing showing a group of people similar to the McStay family going into Mexico through the pedestrian gate.
The video is dated around 7 p.m. Feb. 8, the same day the Trooper was found.
Detectives showed the video to the McStay's relatives.
Some recognized the white jacket that the woman is wearing in the video, but other family members aren't sure it's them because of the poor quality of the video.
Since their disappearance, investigators said, the McStays haven't used their credit cards, cell phones or the $100,000 in their checking account.
Family members maintain the McStays would never have left on vacation or for any other reason without telling someone.
"Evidence at the family home suggested that the family had not left on a planned vacation and that the totality of the circumstances surrounding their disappearance was quite out of character for this family," sheriff's Lt. Dennis Brugos said.
The family dogs had been left without food or water.
Food was found on the kitchen counter and two cereal bowls full of popcorn were in the living room.
"Certainly it's not against the law to be missing voluntarily but we are checking some things preliminarily such as their banking, cell phone use, to try to make a determination on what happened," said Lt. Dennis Brugos.
McStay worked from home and ran an online business selling indoor fountain waterfalls called Earth Inspired Products since 1996.
Anyone with information on the case is asked to call Crime Stoppers at (888) 580-8477.