This is an archived article and the information in the article may be outdated. Please look at the time stamp on the story to see when it was last updated.
A couple who had been engaged for just a few months was among those killed in the fiery crash of a bus filled with prospective college students headed to Humboldt State University.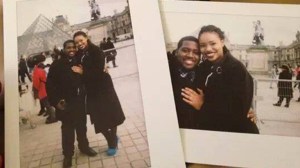 Michael Myvett had just proposed to his fiancée in Paris, France, in December, Myvett's employer said.
"He was beloved by his friends, family, supervisors and co-workers. He was very bubbly and positive," a statement from the Center for Autism and Related Disorders in Torrance stated.
Both Myvett and his fiancée, Mattison Haywood, had died in the crash, a friend of Myvett's family said.
The two were killed by the Thursday evening crash in Orland, about 100 miles north of Sacramento. A FedEx big rig crossed the center median on the 5 Freeway and collided with a tour bus with 48 people on board, most of them students.
Both drivers, three chaperones and five students died, according to the California Highway Patrol.
Haywood was a 2010 alumna of Concordia University Irvine, which confirmed her death on Twitter.
A photo of Myvett down on one knee before Haywood in front of the Louvre Pyramid in Paris prompted a friend to write on Haywood's Facebook page Friday: "A photo forever etched in my heart and memory. True love. #restpeacemyfriends."
The Paris proposal was a surprise, Myvett wrote on Facebook.
"I remember her saying, 'omg are you serious? Is this happening?'" he wrote.
A therapist who worked with people with autism, Myvett had worked at the Center for Autism and Related Disorders for two years, according to a statement. He had proposed to Haywood late last year, a spokeswoman for the center said.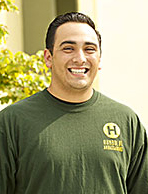 "We are deeply saddened by the loss of our friend and co-worker, Michael Myvett," the center's operations manager Kyle Farris said. "He was able to connect with our kids on a level few others could and he contributed to their wellbeing in such a positive and profound way.  He will be greatly missed.  Our thoughts and prayers are with his family and friends during this most difficult time."
The statement described Myvett as "very bubbly and positive."
He was a 2007 graduate of Humboldt State University, the Los Angeles Times reported.
Also among those killed was an admission offer who worked with recruits from the Los Angeles area. Arthur Alzola's death was confirmed by Humboldt State University.
The family of an El Monte highs school student, Adrian Castro, was working with authorities to confirm that one of the bodies was his.
Authorities said they were working to identify all of the victims, but the coroner's office had not released any names by Friday afternoon.
Of the 48 people on the bus, 31 were hospitalized. Nine people were found dead on the scene, according to CHP, and one more person died after being hospitalized with severe burns. 
Students from 37 high schools were on the bus, according to a list from Humboldt State. 
The program that students were headed to was for admitted students from traditionally under represented groups, many of them the first in their families to attend college, according to the university.