This is an archived article and the information in the article may be outdated. Please look at the time stamp on the story to see when it was last updated.
A woman in Montana is accused of pushing her husband off a cliff after an argument. The pair had been married for just more than a week.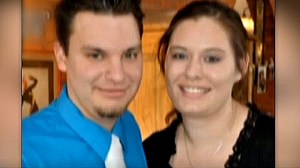 Jordan Linn Graham made an initial appearance in court Monday to face a charge of second-degree murder. If convicted, she faces life in prison.
According to a criminal complaint, Graham recently told a friend she was having second thoughts about marrying Cody L. Johnson. CNN affiliate KECI reported the couple had been married for just more than a week.
The complaint said the couple argued the night of July 7. Upset, they decided to go hiking in Glacier National Park in Flathead County, Montana, where they continued to fight.
Click here to read the full story on CNN.com.
[protected-iframe id="fe8012012176ede78bc54dd1938a0be8-41641936-41845117″ info="http://i.cdn.turner.com/cnn/.element/apps/cvp/3.0/swf/cnn_embed_2x_container.swf?site=cnn&profile=desktop&context=embedwww&videoId=us/2013/09/10/newday-husband-falls-off-cliff.cnn&contentId=us/2013/09/10/newday-husband-falls-off-cliff.cnn" width="601″ height="338″]