This is an archived article and the information in the article may be outdated. Please look at the time stamp on the story to see when it was last updated.
After sidelining the entire Newport Beach Little League for several days, a suspension order was lifted Sunday night, officials said.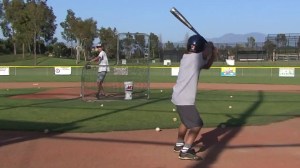 The move followed a meeting between the NBLL vice president and an official from District 55, which governs the league and nine others in Orange County.
NBLL, which is comprised of more than 700 baseball players, had been informed Wednesday that the league was suspended for having too many coaches on its board.
After NBLL was found to be in compliance, its charter was reinstated, said league President Gary Borquez.
"It's on me," Borquez said, accepting responsibility for the snafu. "And so I will be sure make an apology to all the families in Newport Beach Little League. But we're ready to play ball."