This is an archived article and the information in the article may be outdated. Please look at the time stamp on the story to see when it was last updated.
[protected-iframe id="fe80d4150d71555b0617fad0432f1bf1-41641936-58900479″ info="http://WBNG.images.worldnow.com/interface/js/WNVideo.js?rnd=108869658;hostDomain=www.wbng.com;playerWidth=630;playerHeight=355;isShowIcon=true;clipId=13549895;flvUri=;partnerclipid=;adTag=News;advertisingZone=;enableAds=true;landingPage=;islandingPageoverride=;playerType=STANDARD_EMBEDDEDscript;controlsType=overlay" ]
A man suspected of killing an 11-year-old relative in New York allegedly smothered her to death as he was raping her, according to prosecutors and court documents.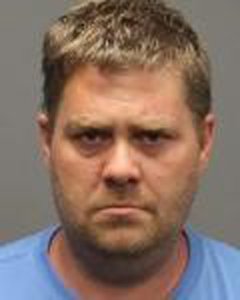 The disturbing new information was released Thursday, the same day 36-year-old James Brower pleaded not-guilty to a first-degree murder charge in the killing of Jacelyn O'Connor, television station WBNG in Johnson City, New York reported.
O'Connor was found dead late Sunday morning after authorities responded to a report of an 11-year-old girl in cardiac arrest at home in the town of Norwich, according to a news release from New York State Police. She was pronounced dead at the scene.
Investigators later determined the child had been the victim of a homicide. Brower was arrested by police Tuesday on suspicion of first-degree murder, the release stated.
Chenago County District Attorney Joseph McBride told WBNG that Brower smothered the child as he raped her, killing the young girl.
The defendant "did kill Jacelyn D. O'Connor, in the course and commission of rape in the first degree," according to the felony complaint, which was obtained by Central New York television station WSTM.
She died of asphyxiation, according to WSYR-TV in Syracuse.
The two were related, the DA's office said, adding that Brower's two sons were the half-brothers of O'Connor, the reports stated.
If convicted on the charges, Brower faces the possibility of a life sentence without parole, according to WSYR. He is being held without bail.
A candlelight vigil will be held to honor O'Connor next Monday at 7 p.m. at Morris Central School, where she had been a student, according to a post on the school's Facebook page.
"We are all deeply saddened by this loss. It is a tragedy that is difficult to comprehend for us all," the post read.
School officials described the girl as a "bright, spunky loved student" who would be missed by classmates, teachers and staff.
Grief counselors were on hand at the school to speak with students, families and employees.