This is an archived article and the information in the article may be outdated. Please look at the time stamp on the story to see when it was last updated.
Several Southern California residents were among the more than 50 killed or more than 500 wounded during Sunday night's mass shooting at an open-air concert in Las Vegas, including law enforcement and firefighting crews.
Other media reports have indicated there are more local victims, including a young Murrietta mother, a Santa Clarita father and a Navy veteran who served in Afghanistan.
Rachel Parker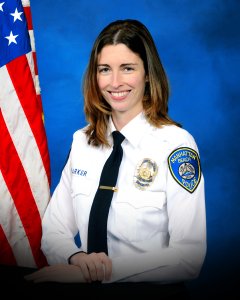 Among the more than 50 people killed by suspected gunman Stephen Paddock at the Route 91 Harvest festival was Rachael Parker, a records technician at the Manhattan Beach Police Department, the agency confirmed.
She was shot and the event and died after being transported to the hospital, according to a police press release. She had worked with the agency for 10 years and would be "greatly missed," the department said.
Three other employees of the Manhattan Beach Police Department were at the event, one of whom was shot. The person was an officer who sustained minor injuries, the department said.
Sandy Casey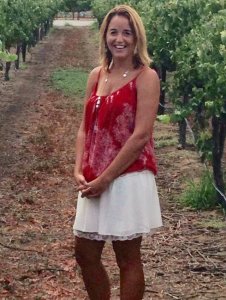 Sandra Casey, a special education teacher at Manhattan Beach Middle School, was fatally wounded in the shooting, according to Mike Matthews, the Manhattan Beach Unified School District Superintendent.
Casey had taught there for the past nine years and will be remembered for her sense of humor, passion for her work, devotion to her students, and her commitment to continuing her own learning and to taking on whatever new projects came her way, Matthews said.
"Our students, employees, and parents are devastated by Sandy Casey's death. We lost a spectacular teacher who devoted her life to helping some of our most needy students," Matthews said.
Several other members of the Manhattan Beach Unified School district attended the music festival as well but were unharmed, the school district said.
Susan Smith 
Susan Smith, a 53-year-old mother who was the office manager for Vista Elementary School in California, was killed in the shooting, according to Jake Finch, the Simi Valley Unified School District's media relations coordinator.
Smith, who had been with the school district for 16 years, was a "big country music fan" and had gone to Las Vegas with a couple of friends for the music festival, Finch said.
She was "always so welcoming," Finch said, and served as the "right hand to the principal."
Smith was married with two young-adult children, Finch said. Her own kids were once a part of the school district and she was very active as a parent, Finch said.
"Everybody knew her," he added. "She touched a lot of lives."
The PTA at Vista Fundamental Elementary School posted condolences for Smith on Facebook, saying "she was a wonderful woman, an advocate for our children, and a friend."
Jenny Parks
Jenny Parks, a kindergarten teacher for the Lancaster School District, was also killed, according to Steven McCarthy, her husband's uncle.
"She was truly one of the most loving people you could ever hope to meet," McCarthy said. "She always went out of her way to help anybody."
He said that he never saw her upset, and never saw her sad.
Her husband, Bobby Parks, is currently in surgery after the bullet injured his arm and finger, McCarthy said. He said that Bobby Parks is responsive and aware that his wife passed away.
Jenny Parks has two brothers who lived in Las Vegas, and the couple was visiting them.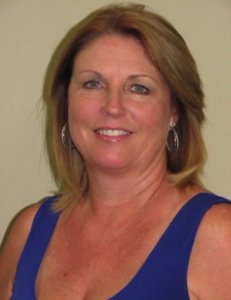 Dana Gardner
Dana Gardner, 50, was also killed, according to officials at San Bernardino County, where she worked as a deputy recorder.
She had been employed with the county for 26 years. She is survived by three children, one of whom was at the concert with her and is injured.
Neysa Tonks
Neysa Tonks, a Las Vegas resident and mother of three, lost her life in the Las Vegas shooting, her employer Technologent confirmed. Tonks leaves behind three sons — Kaden, Braxton and Greysen.
"Neysa has brought so much joy, fun and laughter to Technologent — she will be greatly missed by all!"
Technologent has established a GoFundMe page on behalf of Neysa's family. The effort has already raised more than $60,000.
Angela Gomez
Angela "Angie" Gomez, who died in the shooting, was a "fun-loving, sweet young lady with a great sense of humor" who loved the stage, the Riverside Unified School District said in a statement.
Gomez attended Riverside Polytechnic High School in California and was a member of the class of 2015. She acted on stage with the Riverside Children's Theater, was involved in the middle and high school choir, and was a cheerleader for the high school, the school district said.
She challenged herself academically with honors and Advanced Placement courses, the school district said. And she "was always seen with a smile on her face whenever she was on campus."
"Angie was a loyal friend who loved her family and will be forever missed by all those who knew her," the district said.
Her English teacher and cheer coach Lupe Avila said the school was "deeply saddened by the loss of a wonderful young woman who had her whole life ahead of her."
Thomas Day Jr.
A Riverside father of four was with his children at the festival when he was killed, the L.A. Times reports.
Thomas Day Jr. worked in construction. His children were "crushed" and grieving with their grandfather, who lives in the Las Vegas area, the newspaper said.
Carrie Barnette
A Disney employee named Carrie Barnette was among the dead, CEO Bob Iger said on Twitter.
Her mother told the L.A. Times she was celebrating a friend's 30th birthday when she was shot in the chest. She described her daughter as beautiful, generous and focused on family. She said she had worked at Disneyland for 11 years.
Bailey Schweitzer
Bailey Schweitzer was with her mother watching some of their favorite bands at the Route 91 concert in Las Vegas when the 20-year-old was shot and killed, according to CNN affiliate KBAK.
Schweitzer graduated from Centennial High School, where she was a cheerleader and played volleyball. She was also a member of the Valley Bible Fellowship Church and helped run her family's business, Bakersfield Speedway.
Matt Woessner, a family friend, watched Bailey grow up and said she "had a heart for people." He told KBAK that "the whole community has lost a great person in Bailey Schweitzer and she's going to be truly missed everywhere."
The head of Infinity Communications and Consulting told the L.A. Times she had worked as the company's receptionist for only about seven months but had been a "ray of sunshine."
"No one could possibly have a bad day when Bailey was around," he told the newspaper.
Jordyn Rivera
Jordyn Rivera, a 21-year-old CSU San Bernardino student also lost her life, according to a GoFundMe campaign.
"I'm lost for words right now and I cannot imagine or even begin to think how Albert and Mary Rivera feel right now," the page's creator Mike Schrader wrote.
Many left comments recalling Rivera's kind smile and "amazing" personality.
By Monday night the fundraiser had already exceeded its goal with the support of more than 100 people.
Jennifer Irvine
San Diego-based attorney Jennifer T. Irvine, who was on vacation in Las Vegas to attend the concert, was one of the victims of the shooting, her publicist Jay Jones said.
Irvine practiced criminal and family law and owned her own boutique firm. Her website describes her as a "tenacious litigator" who is passionate about assisting clients during difficult times.
The website also notes other unique interests out of the courtroom. She earned a black-belt in taekwondo, enjoyed practicing hot yoga, was an avid snowboarder, and aspired to learn indoor rock climbing and to experience sky-diving, the site says.
Jones, her publicist, released the following statement:
"Remembering a dear friend & colleague whose life was cut short by an unspeakable tragedy. Our sincerest thoughts to those affected during this difficult time. May our unity & strength shine over the darkness."
Several Southern California Residents Injured 
Several officers, firefighters and other law enforcement officials from across Southern California were also among the over 500 injured. Officer Michael Garcia with the Ontario Police Department, said Sgt. Jeff Higbee.
Officer Michael Garcia with the Ontario Police Department was critically wounded when he was struck in the head, according to a GoFundMe page set up for him following the shooting.
Garcia was still in critical condition but stable after undergoing surgery Monday morning, Ontario police said in a press release.
The 24-year-old is a four-year veteran with the department. His wife was also struck by gunfire but was expected to be OK, Higbee said.
Also wounded were two off-duty members of the Los Angeles County Sheriff's Department.
One of the unidentified employees was listed in critical condition. The other was stable, the Sheriff's Department stated in a news release.
"Our thoughts and prayers go out to all the families and victims of this horrific mass shooting," the news release read.
A Los Angeles Police Department officer wounded in the shooting was hit in the leg and was in stable condition, Sgt. Cuedo said.
The officer is a 7-year veteran of the department and currently works at the LAPD's Foothill Division, Cuedo said.
At least seven off-duty members of the Los Angeles Fire Department also attended the show. Two of them were struck by the gunfire, but were expected to survive.
A member of the Torrance Fire Department who was also present was shot in one of his lower extremities and was undergoing surgery to remove the bullet at a Las Vegas area hospital, firefighters said.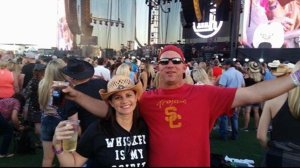 One Orange County Sheriff's Department Deputy was also shot and sustained non-life-threatening injuries, the Sheriff's Department said in a statement.
Also among the wounded was a Paramount high school adviser and her husband, according to Paramount Unified School District Superintendent Ruth Perez.
"We have learned that our Paramount High School ASB advisor was one of the many victims shot last night in the mass shooting in Las Vegas.  She is in critical condition.  Please keep her and her family in your thoughts and prayers," Perez wrote in a statement.
Perez declined to name the couple, but a GoFundMe account identified them as Autumn and Frank Bignami.
The shooting and subsequent stampede left at least 58 people dead, Las Vegas Sheriff Joseph Lombardo said Monday morning.
The L.A. County Sheriff's Department stated they were on a "heightened state of vigilance" following the shooting.
They asked the public to remain vigilant and report any information about potential threats to their local law enforcement agency, or to Crime Stoppers by dialing 800-222-8477.
The thoughts & prayers of the #LAPD are w/ all who were affected-including at least one of our ofcrs-by last nights mass shooting in #Vegas pic.twitter.com/h808h0d4iq

— Chief Charlie Beck (@LAPDChiefBeck) October 2, 2017
KTLA's Erika Martin, Tracy Bloom and CNN contributed to this story.