This is an archived article and the information in the article may be outdated. Please look at the time stamp on the story to see when it was last updated.
Delaware school officials say three students have been indefinitely suspended following the death of 16-year-old girl in a bathroom fight last Thursday.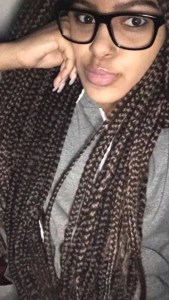 The three students from Howard High School of Technology in Wilmington, Delaware, were questioned by police after the fight and "have not been back in school since the incident," New Castle School District spokeswoman Kathy Demarest told CNN.
Wilmington Police Chief Bobby Cummings was part of a Town Hall of parents and teachers Monday night, and said investigators are looking at three individuals. Authorities are continuing their investigation and so far have not filed any charges.
The New Castle School District identified the dead girl as Amy Inita Joyner-Francis.
An autopsy was scheduled to determine the cause of death.
The high school held an abbreviated session Friday to allow students to meet with grief counselors, according to local media reports.
The fight broke out around 8:15 a.m. Thursday as classes started, in a bathroom on the main floor of the school, Principal Stanley Spoor said at a news conference.
"There was an altercation that initially started between two people, and my understanding is that additional individuals joined in against the one person," said Gary Fullman, chief of staff to the Wilmington mayor.
The student was badly injured and transported by helicopter to A.I. DuPont Hospital for Children, where she died, Fullman said.
What exactly it was all about remains under investigation.
City officials expressed sorrow at the violence.
"My heart is broken," Wilmington Mayor Dennis Williams said at a news conference after the incident. "I am so upset that a young lady lost her life today. Things like this shouldn't happen. My heart bleeds for the family, the kids who go to this school and the administrators, and our city."