This is an archived article and the information in the article may be outdated. Please look at the time stamp on the story to see when it was last updated.
Although they're twins, two Arizona babies born just minutes apart were also born in different years.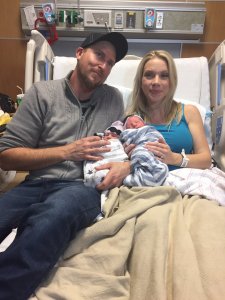 Sawyer Shay was born at 11:50 p.m. on New Year's Eve, 2016, while his brother, Everett, was born 11 minutes later at 12:01 a.m. on New Year's Day, 2017, the Arizona Republic reported.
The boys are fraternal twins born to Holly and Brandon Shay of Glendale, Arizona, according to the Republic, and were born in a Phoenix hospital.
Sawyer is heavier, while Everett is taller and so far appears to be more energetic, the boys' parents told the newspaper.
"It was a perfect birth," Holly Shay told The Republic.
The couple also have two daughters that are 4 and 13.