This is an archived article and the information in the article may be outdated. Please look at the time stamp on the story to see when it was last updated.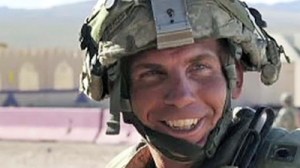 SEATTLE, Wash. (KTLA) — The U.S. Army soldier accused of slaughtering 16 Afghan men, women and children in a house-to-house shooting rampage is expected to undergo a court-ordered review of his sanity beginning this weekend.
The review of Staff Sgt. Robert Bales by Army doctors will start Sunday and could last three to seven days, his attorney John Henry Browne said Wednesday.
He has not entered a plea. The Army is seeking the death penalty.
Bales, a father of 2, is accused of being drunk when he crept away from a remote U.S. combat post on foot in the predawn hours of March 11 and gunning down Afghans in their homes.
An Afghan soldier at Camp Belambay spotted a soldier going out around 3 a.m., past the blast barriers, and notified U.S. commanders.
The commanders immediately ordered a head count, as the military always does.
They confirmed a soldier was missing and assembled a search party right away, according to Gen. John Allen, the U.S. and NATO commander in Afghanistan.
"It was as that search party was forming that we began to have indications of the outcome of his departure," Allen said.
In the villages, witnesses said, an American soldier began going house to house, seeking out Afghan men, women and even children.
The American pointed his gun at them and fired.
He pulled a boy from his sleep and shot him in the doorway, according to one witness.
Then he came back inside the room and put a gun in the mouth of one child and stomped on another.
When he was finished, 16 people, including nine children, were dead — 11 belonged to one family. Several others were wounded.
The soldier dragged some of the bodies out and set them afire.
Then he left.
The search party formed to find the missing soldier came across the suspect, who turned himself in, the military said.
He is at the Kandahar detention facility, about 15 miles away, as the United States decides whether to send him back home.
The suspect, a 38-year old staff sergeant, is based at Joint Base Lewis-McChord near Tacoma, Washington.
He was trained as a sniper and learned to kill from 800 meters away. The Army has not yet identified him.
There are fears that Sunday's killings could reignite the anger that led to deadly riots directed at international forces last month over the burning of Qurans by U.S. troops.
That was one of a string of incidents involving American forces that have strained ties between the United States and Afghanistan.
The soldier was injured in a vehicle rollover while in Iraq in 2010, according to the official.
The 11-year Army veteran was diagnosed with Traumatic Brain Injury (TBI) after the crash, but was found fit for duty.
Earlier, he had passed a psychological exam to qualify for sniper school, which, as one officer said, "carries its own psychological baggage depending on how many people you've capped," according to CBS News.
He served three tours in Iraq and began his first deployment to Afghanistan in December.
The unidentified soldier is married with two children.
His family has been moved on to Joint Base Lewis-McChord for their safety, the official said.
The staff sergeant is attached to a Stryker Brigade based at Joint Base Lewis-McChord, Wash., and was assigned to support a special operations unit of either Green Berets or Navy SEALs engaged in a village stability operation.
The base is considered one of the most troubled in the entire U.S. military.
In 2010 soldiers from the Stryker Brigade at Lewis-McChord, were arrested and charged in connection with the drug-fueled "thrill killing" of Afghan civilians.
The soldiers took "trophy" photographs of the dead and severed body parts they keep as souvenirs.
In January, a 24-year-old Iraq war veteran from the base murdered a Park Ranger on Mt. Rainier.
Since 2010, 26 Lewis-McChord soldiers have committed suicide.
Last month the head of the base medical center was placed on administrative leave for reversing the diagnoses of 285 soldiers who were told they had Post-Traumatic Stress Disorder.