This is an archived article and the information in the article may be outdated. Please look at the time stamp on the story to see when it was last updated.
Candles, flowers and stuffed animals mark the memorial for a 10-year old girl, who New Mexico police said was brutally murdered. Three people arrested in the case include her own mother.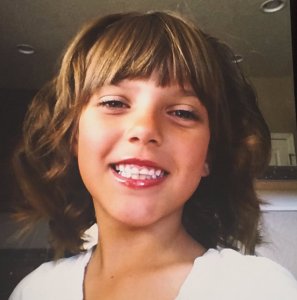 Victoria Martens had just started fourth grade at an Albuquerque elementary school and celebrated her 10th birthday Tuesday. On Wednesday, she was killed in what police described as a "horrific" crime.
Friends and family honored the victim during a vigil Thursday, with one person saying Victoria Martens will always be remembered by her smile.
Albuquerque Police identified the suspects in her killing as Victoria's mother, Michelle Martens, her mother's boyfriend, Fabian Gonzales and Gonzales' cousin, Jessica Kelley.
According to a criminal complaint obtained by CNN, officers arrived to discover two adults with minor injuries and saw a third adult attempt to flee the family apartment by jumping off a balcony.
When police entered the apartment, it was filled with smoke and they discovered the body of Victoria Marten partially wrapped in a burning blanket, inside a bath tub, police say.
According to the complaint, the child had no pulse, her left leg was almost completely cut off and both arms were missing. She was pronounced dead at the scene.
The child's mother, Michelle Martens, told police the young girl was given methamphetamine "to calm her down" and that Fabian Gonzales had sex with her while Kelley watched, according to the complaint.
Martens told police Gonzales choked her daughter to death after having sex with her. Gonzales denied any involvement in the killing, telling police it was Kelley, who he identified as his cousin, who stabbed and dismembered the young girl.
Kelley was recently released from prison and was staying with Martens at the time of the slaying, Martens told police. CNN affiliate KOAT says both Kelley and Gonzales have extensive criminal records.
The mother apparently only had a traffic citation in the past, according to the affiliate.
Martens was charged in court Thursday with kidnapping and child abuse resulting in death. Gonzales faces the same charges as well as child rape. The court set a $1 million bond for both.
Kelley, who is hospitalized, is also expected to be charged with kidnapping, murder and child rape.
Attorney Tom Clark, who told CNN he represents Gonzalez, said only that he would meet with his client early next week.
Attorneys representing Michelle Martens and Jessica Kelley did not return calls from CNN.