This is an archived article and the information in the article may be outdated. Please look at the time stamp on the story to see when it was last updated.
Two fugitives who fled a traffic stop Friday and ran into the Sierra wilderness were forced to call 911 so they could be rescued from the freezing conditions over the weekend.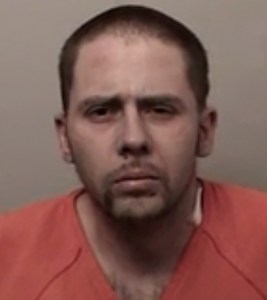 Derrick Dionno, 32, and Triston Crossland, 30, fled from authorities who were attempting to pull their vehicle over for swerving near Wright's Lake Road and Highway 50 in Kyburz, TV station KCRA reported.
Crossland was a parolee and Dionno had four active warrants at the time of the incident, CNN reported.
The pair ran down a canyon and crossed over the South Fork of the American River before disappearing into the woods.
Investigators said they found a 9 mm gun inside the vehicle.
"In addition to the firearm, there was at least 3 different types of controlled narcotics in the vehicle – methamphetamine, heroin and marijuana," said Lt. Chris Stoots of the California Dept. of Fish and Wildlife.
Later the same night, amid freezing conditions, the fugitives called 911 and asked to be arrested, CNN reported.
Search and rescue teams from El Dorado County Sheriff's Office joined in the search for Crossland and Dionno.
"We knew based on the weather conditions there was a very high likelihood that they would not survive very long," said Lt. Jim Byers of the Sheriff's Office.
A SWAT team found the men Saturday morning and they were taken to a waiting ambulance for treatment.
"I have never seen two people happier to go to jail," Byers told KCRA.
Both men were treated at a local hospital and turned over to authorities for arrest.