This is an archived article and the information in the article may be outdated. Please look at the time stamp on the story to see when it was last updated.
On his way out the door, Jon Stewart helped raise $2.2 million for an autism charity.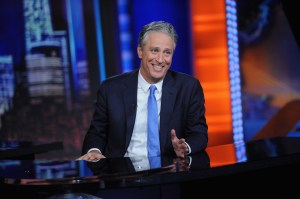 The ticket raffle Stewart announced back in April spurred entries from more than 47,000 people from 78 countries. Most of them made small donations — $10 or $20 each — but it added up to $2,235,520.
The raffle winner, identified as Sameer P. from Santa Clara, received two tickets to Thursday's finale of "The Daily Show with Jon Stewart."
The donations will go to New York Collaborates for Autism.
On Thursday, a few hours before Stewart's sign-off was televised by Comedy Central, Omaze released the fundraising totals and said it was "fitting that he leveraged his final show to raise over $2 million for this incredible cause." The raffle marked the second time Stewart has partnered with Omaze.
Correction: An earlier version of this story contained the wrong raffle winner and number of times Jon Stewart worked with Omaze. It has been updated.