This is an archived article and the information in the article may be outdated. Please look at the time stamp on the story to see when it was last updated.
[protected-iframe id="d886020e608656ba9a95f7de8a0bc0bc-41641936-52137988″ info="https://interactive.tegna-media.com/video/embed/embed.html?dfpposition=Video_prestream_external&id=2130653&title=Katt%20Williams%20back%20in%20jail&site=85&station=ga-atlanta-WXIA-B3321&api=prod&playerid=6918249996581&dfpid=32805352″ width="640″ height="360″ style="border-width: 0″]
Katt Williams is back in police custody after a brawl with a 17-year-old in Georgia.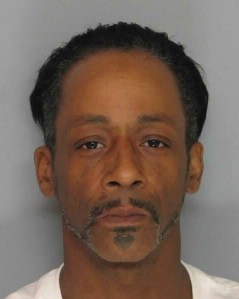 Gainesville police officers went to Williams' house and arrested him Wednesday afternoon after an arrest warrant was issued for the comedian on Monday, sheriff's officials told the Atlanta Journal-Constitution and the Associated Press.
The "Scary Movie 5" actor, 42, is being held without bond and will remain in custody until he appears in court Thursday, the newspaper said. He was booked on an arrest order for allegedly violating a conditional bond related to a separate arrest earlier this month.
Williams and 17-year-old Luke Wash, who is being charged as an adult in the case, have been charged with disorderly conduct after getting into a fist fight after a pick-up soccer game at an apartment complex last week — the latest in Williams' recent brushes with the law.
Click here to read the full story on LATimes.com.
[protected-iframe id="cc100de1a36ab4cbd0296ca94fc1a319-41641936-52137988″ info="//cdnapisec.kaltura.com/p/591531/sp/59153100/embedIframeJs/uiconf_id/6740162/partner_id/591531?iframeembed=true&playerId=kaltura_player_1413478522&entry_id=0_5r2tmpxr" width="664″ height="421″ frameborder="0″ style="width: 700; height: 394px;" webkitallowfullscreen="" mozallowfullscreen="" allowfullscreen=""]