This is an archived article and the information in the article may be outdated. Please look at the time stamp on the story to see when it was last updated.
A man lost a $100,000 jackpot at a Florida casino because he let his friend push the button, sparking a rift between the pair after she took the winnings.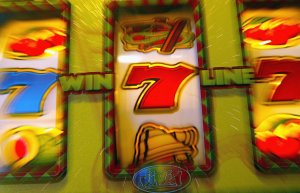 Jan Flato was playing the slots at the Seminole Hard Rock Hotel & Casino in Fort Lauderdale. Nothing was coming up, so he asked his friend Marina Navarro to push the button to see if she could change his luck.
And she did. The slot machine lit up with a $100,000 pay line.
Since Navarro was the one who pushed the button, casino managers concluded the jackpot was actually hers.
This revelation didn't go over well for both parties: Navarro left with the money and Flato was left wondering what just happened.
"I said, 'Marina, what are you doing?' and she gets up and walks out," Flato told CNN affiliate WSVN.
After making off with the winnings, Flato says Navarro ignored his texts and calls.
For her part, Navarro told WSVN she was prepared to share some of the winnings with Flato until he sent her threatening text messages saying "having [him] as an enemy" was "not good."