This is an archived article and the information in the article may be outdated. Please look at the time stamp on the story to see when it was last updated.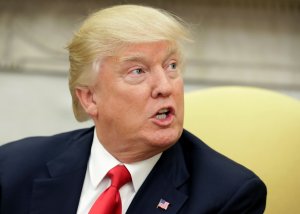 President Trump's former national security advisor, retired Army Lt. Gen. Michael Flynn, is seeking immunity from prosecution in return for testifying to the House and Senate intelligence committees, a congressional aide said. The development was first reported by the Wall Street Journal.
"Gen. Flynn certainly had a story to tell, and he very much wants to tell it, should the circumstances permit," his lawyer, Robert Kelner, said in a statement. "No reasonable person, who has the benefit of advice from counsel, would submit to questioning in such a highly politicized, witch-hunt environment without assurances from unfair prosecution."
On Friday morning, Trump tweeted his support for Flynn's request.
Mike Flynn should ask for immunity in that this is a witch hunt (excuse for big election loss), by media & Dems, of historic proportion!

— Donald J. Trump (@realDonaldTrump) March 31, 2017
Flynn was ousted as Trump's national security advisor last month after news reports disclosed that he had misled Vice President Mike Pence about phone conversations with Sergey Kislyak, Russia's ambassador to the U.S.
Click here to read the full story on LATimes.com.