This is an archived article and the information in the article may be outdated. Please look at the time stamp on the story to see when it was last updated.
Homeland Security Secretary Kirstjen Nielsen has told Mexican authorities that National Guard troops deployed on the border would not be armed or participate in immigration or customs duties, according to the Mexican Foreign Ministry.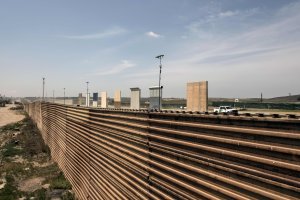 Nielsen's plan, though still vague, would use state Guard units in support roles, in accordance with U.S. law, resembling the two recent deployments from Presidents Obama and George W. Bush.
Mexico said it has emphasized to the Trump administration that if the deployment comes to resemble a militarization of the border, "it will gravely damage the bilateral relationship."
President Trump has spent several days warning of a growing crisis on the border even though illegal immigration is at its lowest level in decades. He has repeatedly accused Mexico of doing too little to stop migrants from Central America.
Read the full story on LATimes.com.